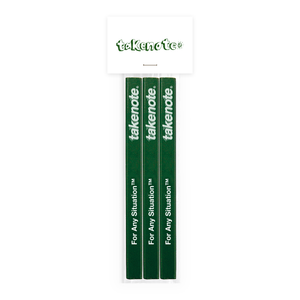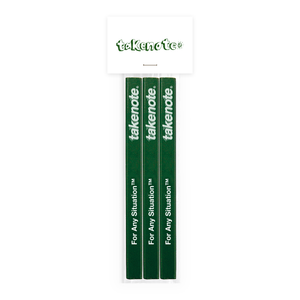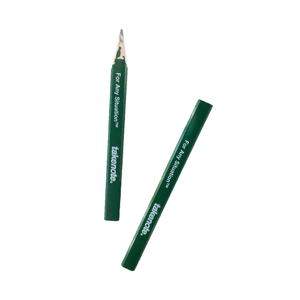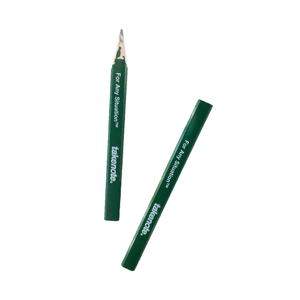 Carpenter Pencils - Forest
A pencil and paper is limitless. Or maybe it isn't. One thing that we do know is that carpenter pencils are the best version of the pencil in terms of style and functionality. Coming in a forest green and made of linden wood, you can't go wrong.
Screenprinted graphic.
3 pencils per pack.
Made of linden wood and graphite.